Platform: Nintendo 3DS Genre: Action&Adventure
Publisher: Nintendo Rate: Everyone
It's an very old name "Super Mario Bros". When the  first of series New Super Mario debut around 6 year ago in  Nintendo DS, it made gamer wait for a decade to experience a Mario in 2D platform
The release of this Mario made Nintendo greatly success so they appeased Mario fans again in 2009 by lunch Super Mario Galaxy for a fan  in platform Wii and three year later Super Mario Galaxy 2 was launch in a same Wii Platform. Believe it or not this 2 Super Mario Galaxy combine has sold over a twenty-six million copies.
No doubt that Nintendo  will continue this series regard its success. But the question of gamer is will we experiencing  a new Mario's  world or revising  the last one.
Sadly the New Super Mario Bros 2 seem to used the old content,  same Narrative , same game play , old mechanic system, same old friends and also foes form its predecessors
Although the Super Mario's classic gameplay is always well come but sadly there nothing new in a story and theme, only a few surprise that gamer will explore so it  hard to distinguish this New Super   Marios form the other ones.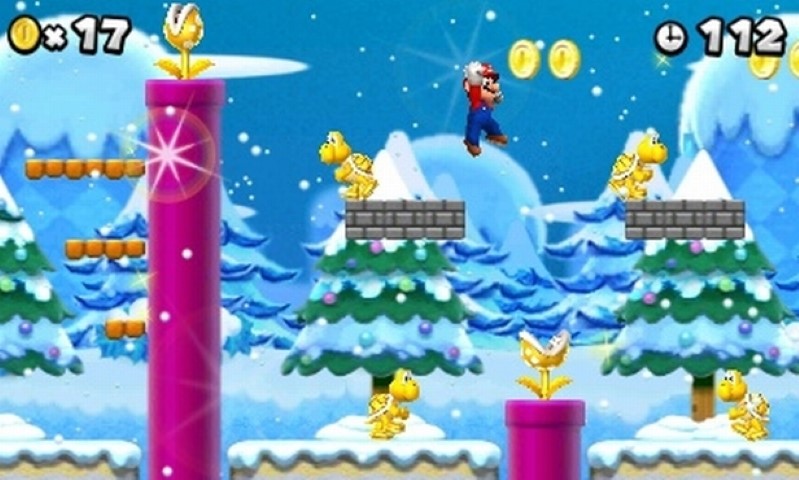 There should be something new in this Super Mario Bros 2, I mean of cause the main theme of Mario is Princess Peach is kidnaped by Bowser but there always  something new such as a twisted new character, new ability like raccoon suit, new place like a gallery castle, a new  galaxy or planets , but there absolutely not thing new in this" New Super Mario Bros 2" .
The only challenge you will get is to collect a 1 million coin , ever the "da-ling" sounds effect will never make you bore but still it can't make you differentiate this game form its other predecessor.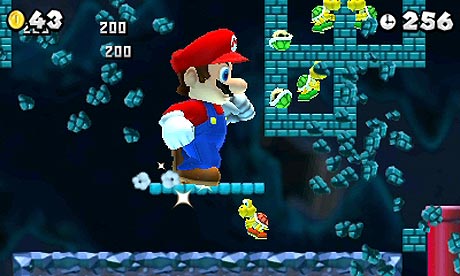 Speaking of the coin there some new feature regarding this coin collected such as "golden ring" when you collect this ring and it's circle around you it will make everything that touch become come a golden coin, and a golden flower that can make everything turn in to coin, a 10 coin-block that when you finish nocking it then it will turn Mario's head to a golden block and when you starting to run the coin will come out form everywhere. Wish the golden coin is easy to find in the real world tool LOL.
Even though the graphic of the game is top class especially compare to the old Super Mario Bros 2(family game), game play is addicting, and there some nice move in boss battle and background but still it have no sense of curiosity and differentiate enough , no new mystery  so in the end it's just a power up of the old one.
Seriously Nintendo, please do a little creative on the work!
So if you miss the old Super Mario Bros and want a revision of it, this will be a good game but don't expect a new exploration.
New Super Mario Bros 2, Super Mario 3ds platform by Barry Spencer
New Super Mario Bros 2, Super Mario 3ds platform